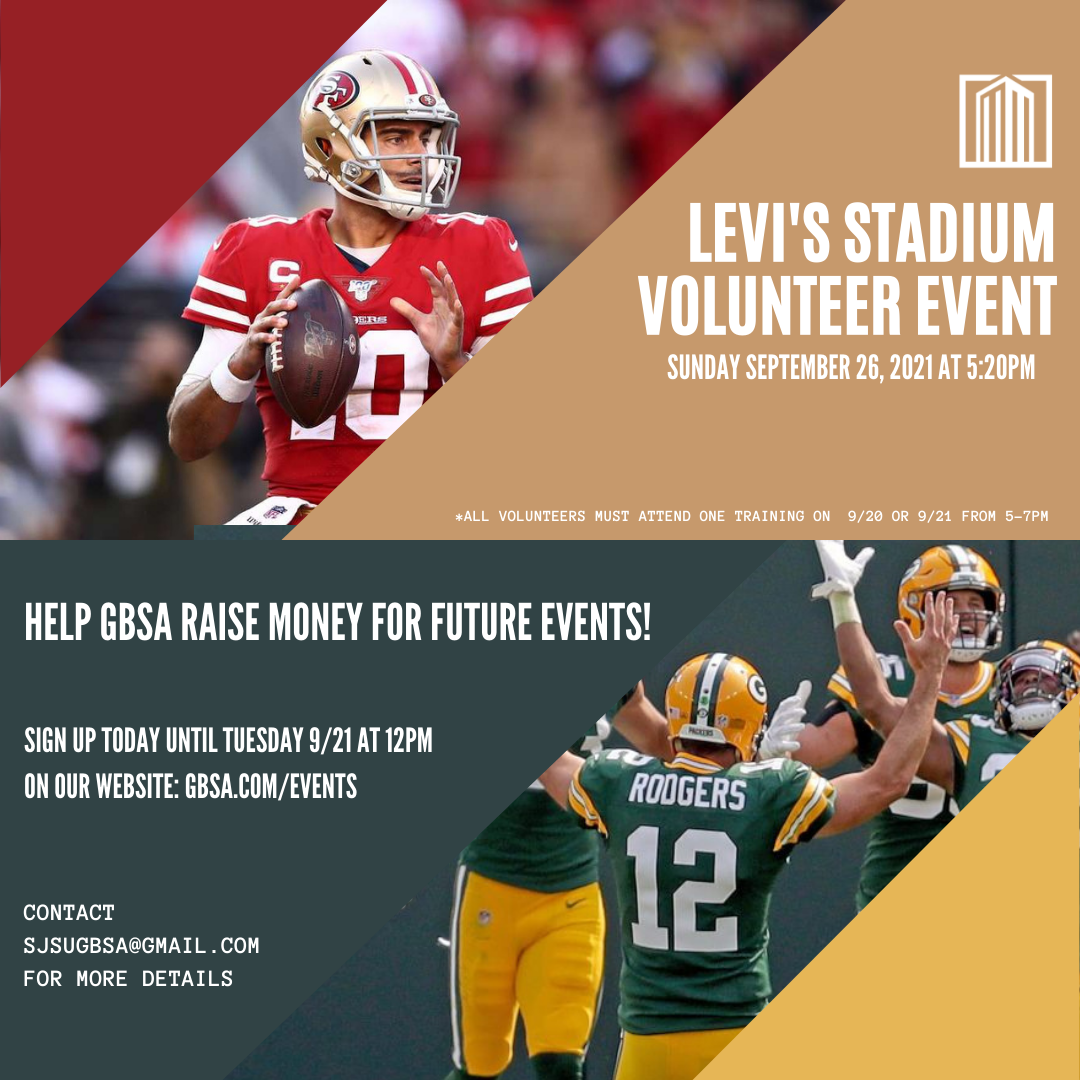 Sunday September 26, 2021 - Levy at Levi's Stadium Volunteer Event

Help with food and beverage stands during the 49ers opening game against the Packers on Sunday September 26 starting at 5:20pm. Volunteering for this event also helps GBSA raise money for future events.
All volunteers must attend one training session on Monday 9/20 or Tuesday 9/21 from 5-7pm. More details will be sent after completing the RSVP form. If you have any questions, please email sjsugbsa@gmail.com.
RSVP here!